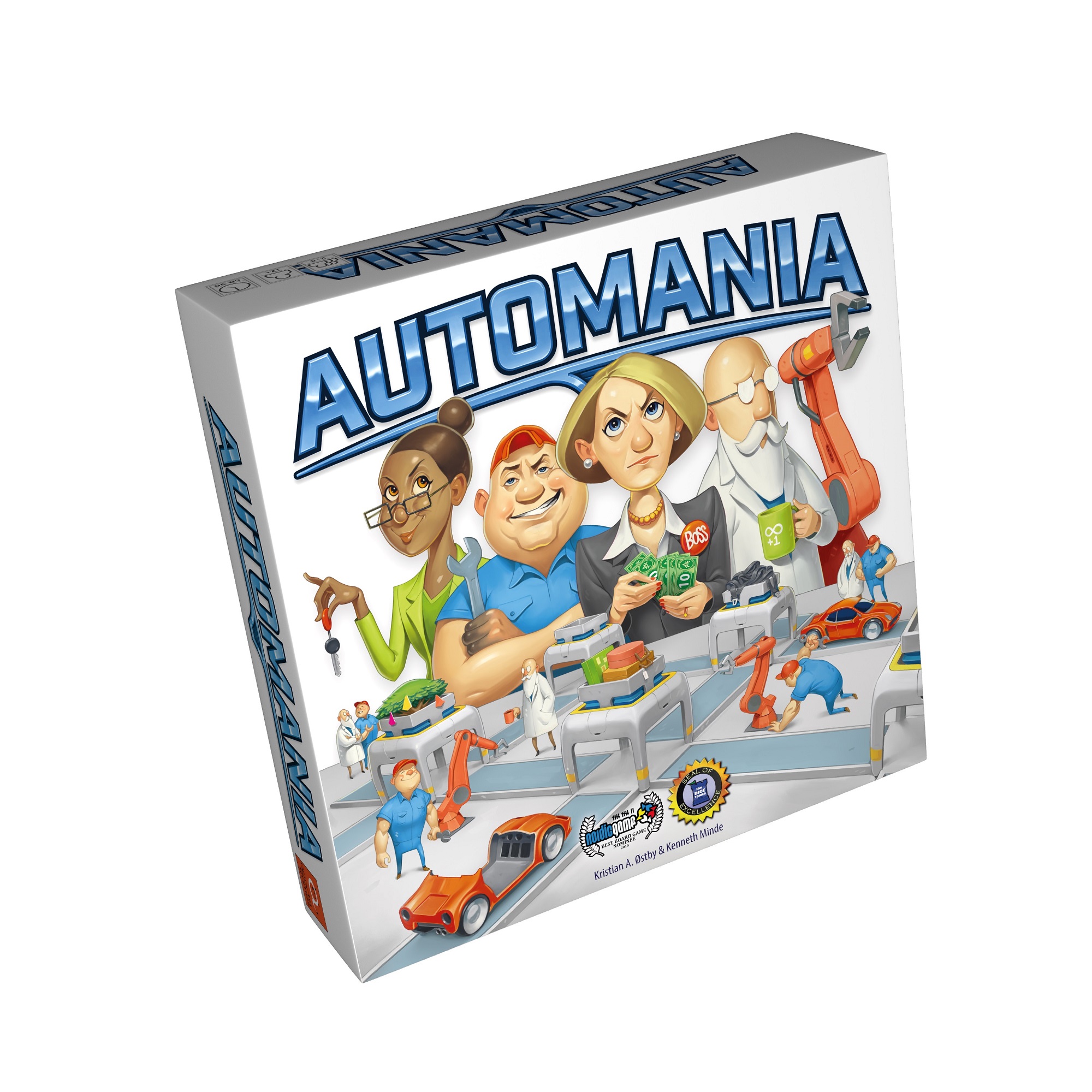 2-4 players
Age 12+
60-90 minutes
Customize your factory to make the perfect car!
You do not need to care about cars to love this game.
Automania
is a stream lined strategy game for 2-4 players. Customize your factory, recruit staff, produce the most popular cars and sell them to the European or the North American market. Automania was nominated for Nordic Game Award in 2015, it was chosen as one of the tournament games in Europe Masters 2016, and it was included on Tom Vasel's list of Top 50 games of all time in 2017.
Automania on Boardgamegeek