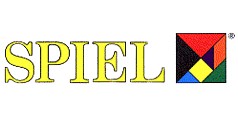 Preorders for SPIEL'18 in Essen, Germany
All preordered games must be picked up at our stand in Hall 5, booth D-126
When you add games to your cart, the cart will appear at the bottom of this page!
Our Essen News: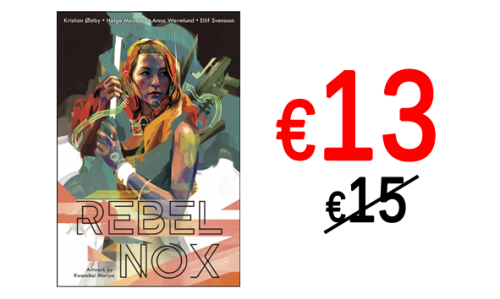 Rebel Nox is a unique tactical team-based card game for 4-6 players. Cooperate with your team-members to make sure your team wins the most locations. But can you be sure who is on your team?
With 16 different locations, Rebel Nox constantly faces you with new tactical dilemmas, and no two games will feel the same.
##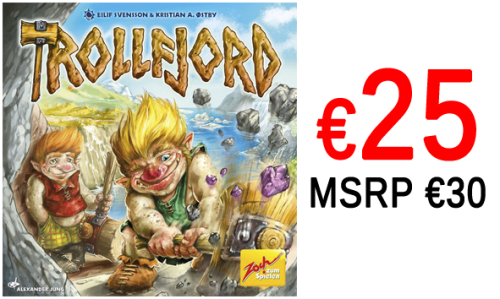 Trollfjord is the family strategy game where a wooden hammer meets a wooden tower: Advance on the time track to place and move your trolls around the caves. Then strike the cave with the hammer, trying to knock out rubble of different colours to claim treasure tokens.  But beware, do not knock out more rubble than your capacity allows. With strategic positioning you can even try to freeload off of other players' excavations.
##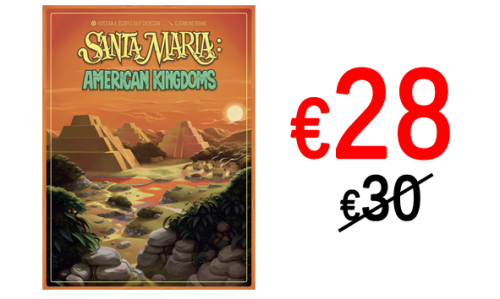 American Kingdoms
is the expansion to last year's hit Santa Maria. It introduces lots of new contents: special shipping tiles, special buildings, cocoa, new scholars and bishops, as well as new modules that can be combined as you like: The Governor, The Specialists and The Mayan City. The Mayan City is playable with 1-5 players, and lets one player take on an asymmetrical role with its own rules and goals.
##
Combo Offers:

Get
ALL our ESSEN NEWS
for €62 in this discounted combo offer.
##

Get
ALL FIVE GAMES
available in Essen for €95 in this discounted combo offer.
##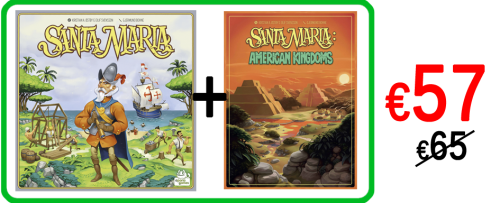 Get
Santa Maria
and
Santa Maria: American Kingdoms
for €57 in this package deal.
##
Last Year's Hits Discount: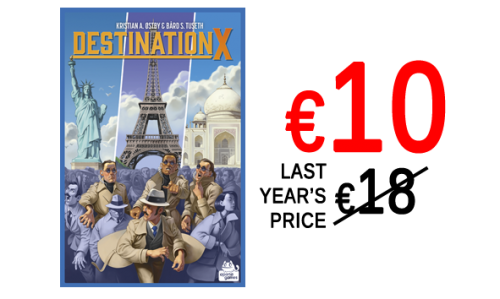 Destination X
is a quick and simple cooperative geography deduction game for 2-10 players. One player takes the role as a spy, while the remaining players are detectives who must cooperate and use their deductive skills and geographical knowledge to track down the spy and identify their secret destination.
##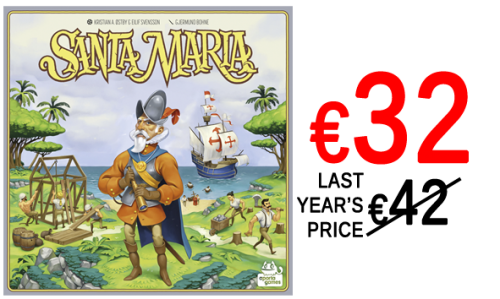 Santa Maria
is a streamlined euro-game of medium complexity for 1-4 players. The game features elements of dice drafting and strategic engine building. The game is low on luck, has no direct destructive player conflict, and all components are language independent.
##
Your preorders must be picked up at our stand in Hall 5 (booth D126), preferably some time before saturday evening. If you need to pick it up on sunday, please send us a note after placing your order.